...has been an eclectic mix over the last couple of months. Here's the list:
Joey Pigza Swallowed The Key
by Jack Gantos
My son had this on his summer reading list, and after he gave me a quick summary, I decided it was important for me to read it too. I like to read what he's reading (or has read) so we can discuss it together, which enhances his experience.
This story was much different than I had imagined from both the title and the snippets my son had told me about. I found it to be similar in perspective to another book I read awhile back,
Mockingbird
by Kathryn Erskine - about an 11 year old girl with Asperger's Syndrome - but this time the story is from a boy's perspective who has extreme ADHD. It's nice to see books like this that give children a bird's eye view from a child that may be different than they are, but still similar is so many ways. Well-written, makes you feel Joey's struggles as if you are in his mind experiencing them first hand - thumbs up.
Seventh Son
by Joseph Delaney
Loved the book, hated the movie. The book took it's time in developing the story and the characters, slowly and methodically, the story flowed like a meandering stream that guided me all the way to the end. The movie combined two books, rushed the story, and tried to make the story bigger by adding special effects that weren't needed. The book was an international bestseller, leave it alone, tell the story as it was written. I was so disappointed in the movie; the whole way through I was complaining, "that's not how it happened in the book."; it was so off-putting, I compare my disappointment to what I experienced when I saw Eragon the movie, adapted from the book by Christopher Paolini. Boo-hiss, both are bad adaptations of amazingly good books.
The Casual Vacancy
by J.K. Rowling
Where do I start? I had such high expectations since this is a story by J.K. Rowling,
the
J.K. Rowling of Harry Potter fame. While the characters were amazingly developed, I found it took me a long time to finish the story, mainly because I just didn't care enough about what was unfolding in the story. It didn't live up to expectations for me. Will I read another J.K. Rowling adult fiction - maybe, maybe not; we'll see.
The Cage
by Megan Shepherd
This was a pleasant surprise as Megan Shepherd is a new author for me. I saw a blurb about
The Cage
in a "Soon to be Released" list online and I was instantly hooked. I pre-ordered the audio book and waited for it to be released. After I finished the book, I have to say I really liked it. The story was fresh, the writing naturally flowed, and the story was easy to get lost in. Thumbs up.
Paper Towns
by John Green
After reading
The Fault In Our Stars
, I became a HUGE John Green fan - loved that book - so I decided to see what another one of his stories would be like, and settled on
Paper Towns
. This story is less romance and more crude teenage mindset. I wasn't sure if I liked it at first, but once the story unfolded a bit and we got into the mystery of Margo's disappearance and Quentin's treasure-hunt-of clues I was hooked. John Green does teenage characters well, he has his finger on the pulse of the teenage psyche. Recommended for high school readers, ninth grade and above.
Galactic Hot Dogs 1: Cosmoe's Weiner Getaway
by Max Brallier
Yep, you guessed it, another book from my son's reading list. Actually, I found this for him while I was at BookCon earlier this year. It's recommended for readers ages 8-12. It's a fun, entertaining chapter book in a graphic novel style with lot's of boy humor, perfect for reluctant or picky readers. My son enjoyed it immensely - big thumbs up from him.
We Were Liars
by E. Lockhart
Hmmmm. This one. Characters are a bit vapid & preoccupied with themselves, and that's exactly what the author was trying to portray, so although it took awhile for me to feel invested in the characters because of that, I did feel invested by the end. Nice twist at the very end (I won't reveal it here). Quick read. Interesting perspective.
Currently Reading:
Left Neglected
by Lisa Genova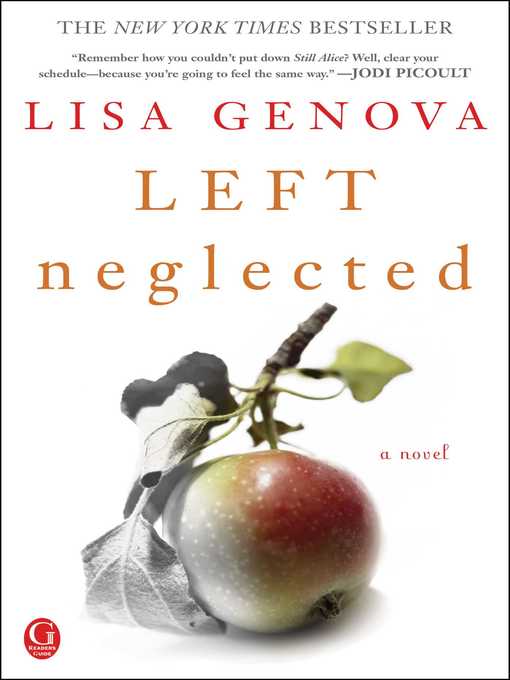 80/20 Sales & Marketing
by Perry Marshall
The Fifth Assassin
by Brad Meltzer